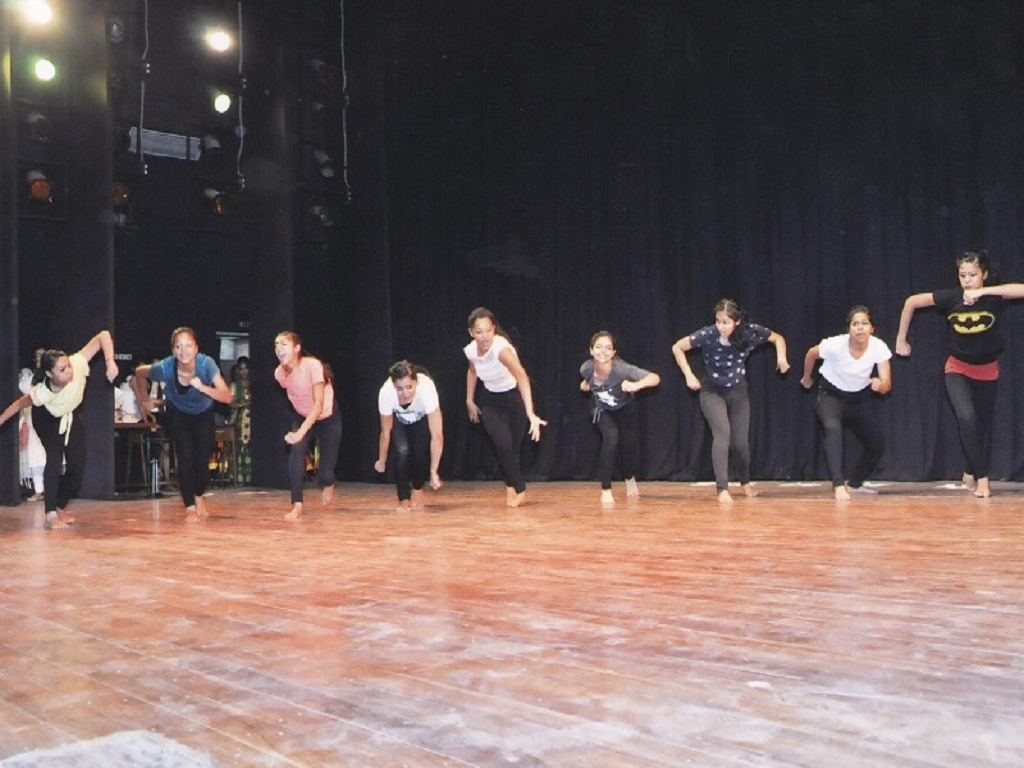 "Dance like nobody's watching", a very famous motivational quote for dancers across the world, is justified best by none but Enliven, the western dance society of Gargi College. This society is defined by it's un-inhibition, it's courage to try out everything out there fearlessly. It has built itself through the years, stumbling and floundering through mistakes and blunders, but has come to find a strong and unflinching footing in the Delhi University Dance circuit. The year 2013-14 was undoubtedly a very large step towards building a respectable name in the University for this society. At the end, it can be safely said that Enliven is one of the most respected Western dance societies.
This year the society was choreographed by Vinay Khandelwal, an ex-company member of the reputed Shiamak Davar Dance Academy, who has now started his own academy. He has more than 5 years of experience in the field of performance arts and specializes in styles like Hip Hop, Funk, House, Urban and Popping/Locking. He has various laurels and credentials to his name and is a famed name in the DU Dance circuit. His inputs, ideas and guidance are to be hugely credited for Enliven's success this year.
The year began with the society's participation in the cultural fest of IIT Kanpur, Anataragni, where it cleared the prelims with brilliant comments. Next the society went to Mood Indigo, IIT Bombay where it showed it's versatility and ability to work under pressure as they had to prepare a whole new production as per the theme. They received a lot of praise and appreciation for their work and cleared the prelims. During the DU fest season, they cleared the prelims of Miranda House, Maitreyi College, Sri Venkateshwara College and CBS.
The society also takes immense pride in announcing that they secured 3 positions this year - 3rd in Reverie - The annual cultural fest of Gargi College, 1st in KR Mangalam and 1st in GD Goenka.
Finally, Enliven takes it's strength from it's relentless and tremendously hard working team members, be it the new members who put in everything they had into the team to the senior members who have been working extremely hard for many years now. Every single member is an invaluable asset to this team. None of their achievements would have been possible if even one member was not present. Their solid partnership has proven to be nothing but beneficial for the society. They started out as a team and remained a team throughout the year despite all the hiccups. They are the ones who held the team together and did not let go.
Here's wishing Enliven good luck for it's future endeavours, and may it see many more successful years.