---
News

GLASS EYE: THE FILM SOCIETY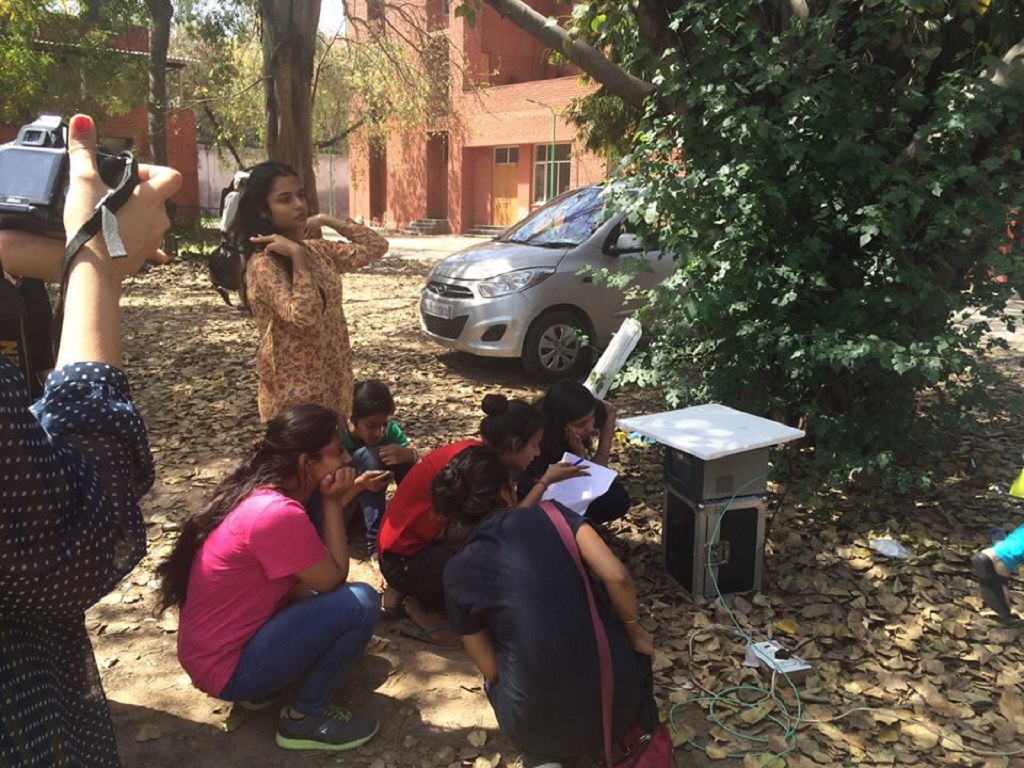 GLASS EYE the film society of Gargi College previously involved only in screening films and documentaries is now one of the most active societies of the college. Our main focus at this bend in road was to try our hands at making films of all genres and we have successfully completed our first year into the same. We have, till recently, mainly focused on making films on social issues like Drinking & Driving, Atrocities in the Life of a Widow, Being a Woman in the Society, etc. But now as the competitions demand we have expanded our horizons by making short films on variety of other topics like the Seven Sins & also advertisements and trailers.
Our first movie "Rooh Se Raag" was highly appreciated in IIT-Kanpur and won the best film award at Shivaji College, DU where the judges were highly appreciative about the direction by Aparupa Datta & Srishti Mitra and the uniqueness of the script written by Kamna Gaur. The actor of the same movie Shraddha Aggarwal was nominated for the best actor category in IIT-Kanpur. The same movie was also selected for public viewing and revenue collection  from more than 900 short films sent from all across the country by the  presenters of Pink City Film Festival'14 held in Jaipur. Rooh se Raag also secured 1st position in the first round of the Economics fest (Zenith'14) of Miranda House and secured 2nd position in Indraprastha College for Women.
Also our advertisement on quit smoking made news and won the 3rd prize in IIT-Kanpur.
Yet our second movie "Deafening Silence" brought home the 3rd prize in n another short film event organised by Lakshmi Bai College. The movie was also chosen amongst 95 short films made by people across the country to star in the top 4 movies to be screened in the fest of Zakhir Hussian College. Ananya Rastogi the protagonist received the award for Best Actress. Aparupa Datta and Kritika Dhawan received 2nd position in Best Directed Movie. One of the team members Ayushi Awasthi also got an opportunity to star in short film by a big banner.
Apart from above Glass eye was also approached by the officials of KOSHISH, a school for special kids, to shoot for them their promotional video for an upcoming charity event. We have received with pride "letters of recommendation" from their end as a token of thanks and appreciation.
During REVRIE'14, Glass eye hosted a rally of three events which received over flowing participation. The events 'Video on the Go' (video making using a cellphone), 'Bollypedia' (Bollywood quiz) & 'Beg Borrow Steal' (treasure hunt with movie hints) received huge success. We are bend on organising a film festival in college where young film- makers would be welcomed with their films, advertisements and trailers.